It's time for more good news in the form of thank yous and shout outs to our local heroes. Why? Because they deserve it!
This task is inspired by this week's issue of The Week Junior. The front cover features our wonderful NHS carers, who are working around-the-clock to keep our country safe right now. The magazine celebrates heroic doctors and nurses and many other key workers who are helping to keep the country running and to keep us safe during the coronavirus outbreak. Thanking them and showing support for your local heroes is a lovely way of spreading some positivity and appreciation right now.
During the past few weeks, I've seen some incredibly heart-warming messages of thanks and appreciation written by children all over the country (as you will see in the pics below). Taking the time to thank people for their hard work and bravery during this worrying time is bound to put a smile on their face. So today's writing task is the perfect opportunity to do just that! The Week Junior is inviting children to share who their own local heroes have been so that they too can be celebrated in a wonderful online gallery!
So, who has been a hero for YOU? Who would YOU like to thank?
Activites
1) Think about your local heroes and who you'd like to thank!
Spend some time thinking about someone who is making your life a little easier at the moment. It could be your parents, your siblings or a friend that have brightened your day, a special teacher, your postman/woman who continues to deliver mail and parcels, your local food delivery driver or the supermarket staff who continue to stack shelves and work on the checkouts, it could be your local NHS doctors and nurses… anyone at all who you feel has gone that extra mile to help out during these difficult times. There are many unassuming heroes and unsung key workers ( like cleaners and refuse collectors) who have also been inspiring. Take a moment to think about and discuss who has inspired YOU.
2) Create a poster about your local hero
Print off The Week Junior's poster template (below). Draw a picture of your local hero in the space provided on the left hand side. Once you've done that, write down their name on the top line on the right followed by why they have been a real hero to you underneath 'is a hero to me because…'
You might want to draft your writing on some rough paper first, then write it up in neat on the poster paper.
Some things you might like to think about could be:
Who they help and how – is it just you or lots of people?
What was something they did that was really special?
What is their job and why it is important for you and others?
What is their personality like? (Do they always smile? are they humble? do they even realise they are a hero?)
How does it make you feel when you think about the impact they have?
What would you like to say to them if you had the chance?
[Don't worry if you don't like drawing or don't have a photo of your hero, you can still write down your reason for choosing them and it will still be included in the gallery!]
3) Send your poster to The Week Junior
When you have finished, ask an adult to take a photo of your poster and email it to hello@theweekjunior.co.uk with the words MY HERO in the subject line.
4) Look out for their online gallery
The Week Junior will be celebrating all of your heroes with a very special online gallery – look out for a link in the next issue!
Additional options: You might like to make a poster for your window, write a letter to your hero or leave a special note for someone to say thank you.
5) Clap for Carers!
Don't forget to #clapforcarers tonight too! The UK is coming together every Thursday night at 8pm to applaud the NHS and all of the other key workers. Join in this wonderful moment each week and share your appreciation for these heroes!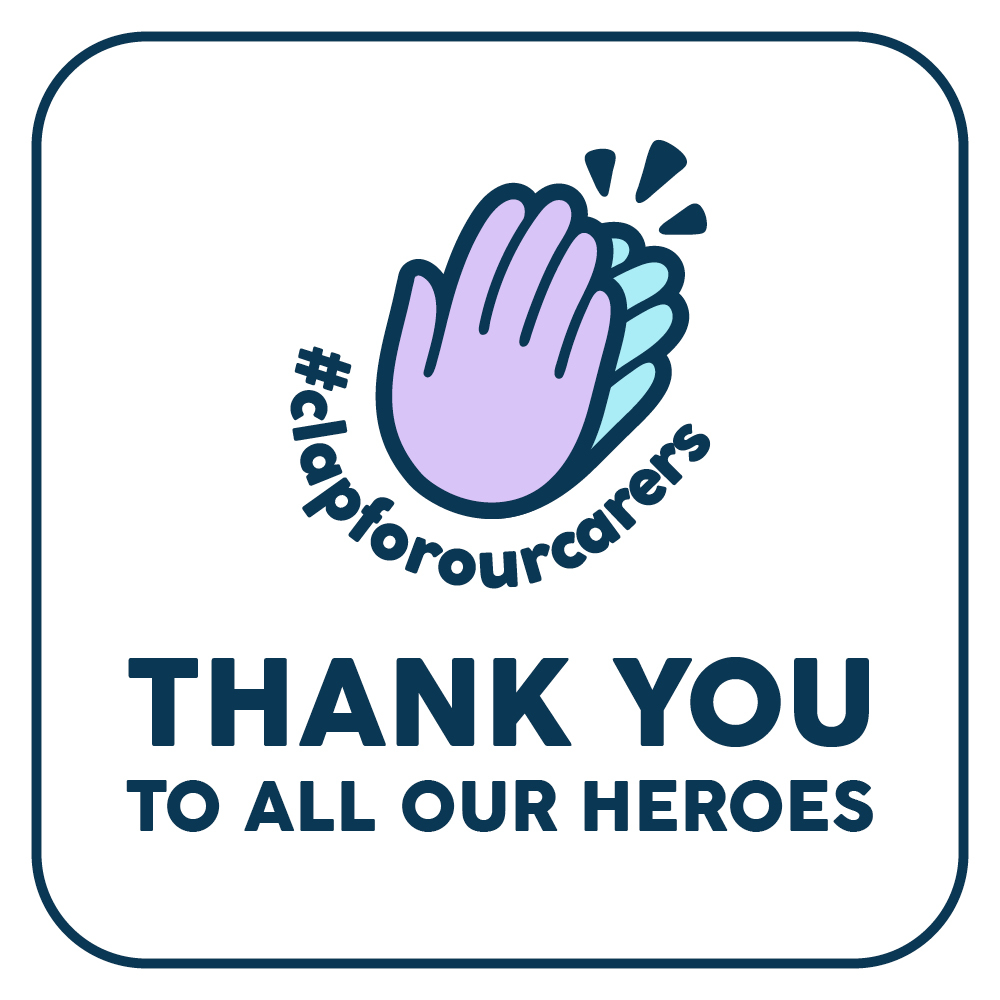 …Share and Connect!
Your posters can also be shared on social media using the handle @theweekjunior and the hashtags #MyHero and #LiteracywithMissP (always seek parental permission before sharing!).
Happy Writing!
Miss P x